Awards were given out at the first annual Gala for exceptional and compassionate work in advocating for and providing the tools and services needed by people with disabilities to live independently in the community.
Karen Spilka
Charles Carr
Karen Langley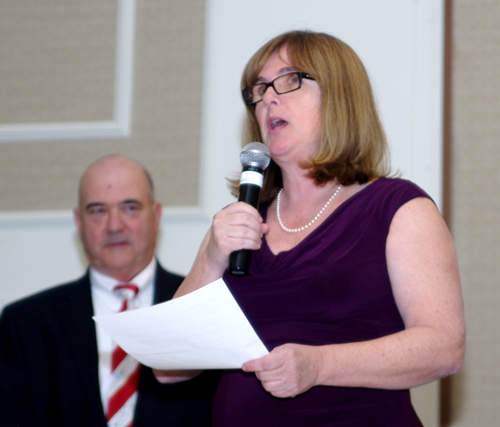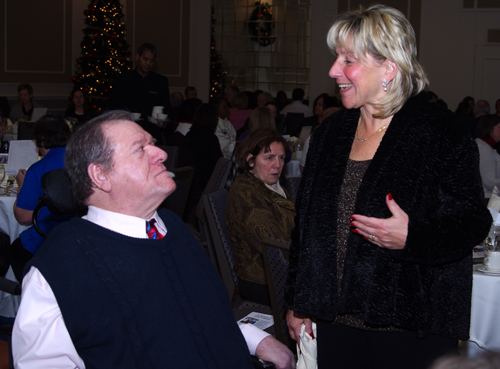 State Senator Karen Spilka – Legislator of the Year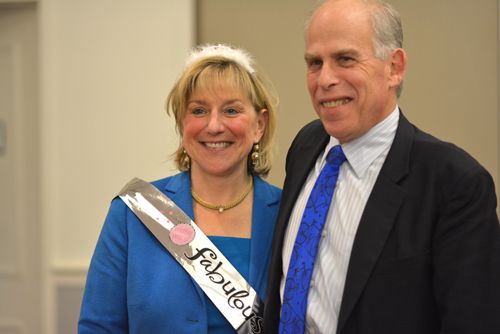 Through hard work, a keen ability to navigate complex issues, and a demonstrated commitment to advocating for her constituents, Senator Karen E. Spilka has established herself as a respected leader in state government. Elected to the House of Representatives in a special election in the fall of 2001, Senator Spilka served three years in the House before her election to the Senate in 2005.
In January 2012, Senator Spilka was appointed by Senate President Therese Murray to serve as Assistant Majority Whip.
Her impressive list of current and past leadership roles include Chair of the Joint Committee on Economic Development and Emerging Technologies, Vice Chair of the Joint Committee on Rules, Vice Chair of the Senate Committee on Ethics and Rules, Senate Chair of the Jobs Creation Commission. Senate Chair of the BioTech Legislative Caucus and the MetroWest Legislative Caucus, Senate Chair of the Women's Legislative Caucus, and the first Senate Chair of the Joint Committee on Children, Families and Persons with Disabilities.
Prior to becoming a legislator, Senator Spilka was in private practice as an arbitrator and mediator, specializing in labor and employment law and community and court mediation.
Senator Spilka has received considerable recognition for her public service, with awards too numerous to list here.
Senator Spilka is a graduate of Northeastern Law School and earned a B.S. from Cornell. She has been married for over twenty years to Joel S. Loitherstein, an environmental engineer, and has three children and three dogs.
Highlights on Senator Spilka's work for people with disabilities:
Renamed Department of Mental Retardation to the Department of Developmental Services
Self-Determination Resolution – landmark civil rights bill that transitioned DDS into a model of "self-determination" to give people more independence and control by allowing the individual, along with a circle of parents, guardians, and advocates to grow programs tailored exactly to what the individual wants
Fought to get a $20 million Salary Reserve for Human Service Workers in the Fiscal Year 2013 budget with the first annualized salary increase since 2008
Authored legislation that created the MetroWest Regional Transit Authority and allowed Medway and Franklin to join the Greater Attleboro Taunton Regional Transit Authority – creating a public bus service for the region for the first time.
Senator Spilka represents Ashland, Framingham, Franklin, Holliston, Hopkinton, Medway and Natick.
Charles Carr, Commissioner of the Massachusetts Rehabilitation Commission – IL Lifetime Achievement Award
Appointed by Secretary Judy Ann Bigby in August 2007, Charles Carr is the Commissioner of the Massachusetts Rehabilitation Commission (MRC). Over the past 30 years he has dedicated his career as an advocate to advancing independence for people with disabilities. His roles have ranged from social to economic policies and programs, and now government.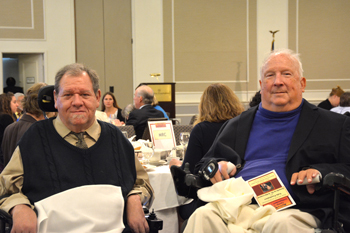 In 1974, Mr. Carr was a co-founder of the Boston Center for Independent Living, only the second of its kind in the world, which led to his escape from 8 years of institutionalization. He attended college during and after being institutionalized and earned an Associates degree and a Bachelor of Science. He was a Program Coordinator at the National Spinal Cord Injury Foundation and a Vocational Rehabilitation Counselor at the Massachusetts Rehabilitation Commission.
In 1980, he founded the Northeast Independent Living Program in Lawrence, Massachusetts where he slowly built one of the top five independent living centers in the country (awarded by the World Institute on Disability in 1995).
Much of the local work in the Independent Living Movement was developed and designed on the national level, so Mr. Carr founded, with other national leaders in the Independent Living Movement, the first national voice for Independent Living Centers, the National Council of Independent Living (NCIL). As Vice President of the NCIL in the 1980's, Mr. Carr was an influential advocate for stronger federal disability policies, including the Fair Housing Act, Rehabilitation Act, Civil Rights Restoration Act, and the Americans with Disabilities Act. He partnered with members of Congress and other advocates to pass legislation mandating and funding independent living centers. More recently, he has led advocacy efforts in Massachusetts around affordable, accessible housing; personal assistance services, and employment.
Two years prior coming to the MRC, he worked with the state to develop a grassroots Employment Now Coalition that pushes for changes in funding and employment programs for people with disabilities.
Mr. Carr has come full circle as a client, a counselor, and now as the Commissioner of the MRC. He is taking the agency to a new level that will significantly elevate the social and economic independence for people of all disabilities.
Karen Langley, Director of Assistive Technology for the Executive Office of Health and Human Services – IL Lifetime Achievement Award
Karen Langley is the Director of Assistive Technology and Community Support Services for the Executive Office of Health and Human Services (EOHHS). She has worked in state government for over 34 years developing and managing programs to assist individuals with disabilities to transition to the community and maintain independent living in the community.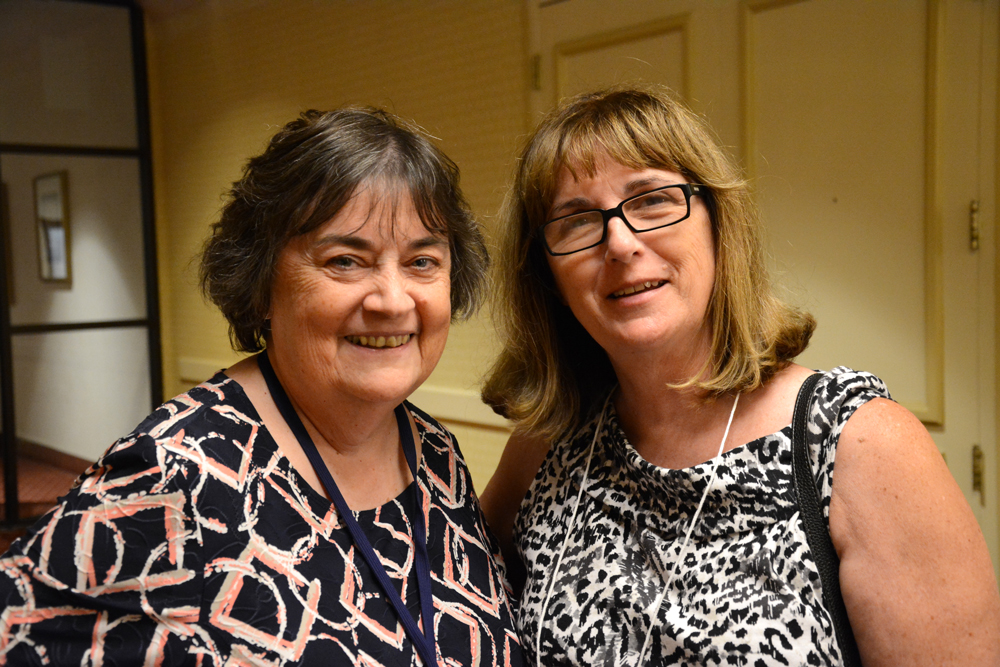 Karen began her career at the Massachusetts Rehabilitation Commission (MRC) in 1978 as a vocational rehabilitation counselor in the Severe Physical Disabilities Unit working primarily with individuals with new spinal cord injuries still hospitalized and supported them through their return home. In 1985 she transferred to the new Independent Living Division and administered the Title VII Part A (now Part B) program with oversight of the contracts with IL Centers. Additional funding to MRC over the years afforded her the chance to develop and manage many programs necessary to promote living in the community. These include the Mass Access Housing Registry, the Home Modification Loan Program, the AT Loan Program, the Community Based Housing Program, the Turning 22-IL Program, the AT-IL Program, the Adult Supported Living Program, the expansion of the Independent Living Center Program, the AT Device Demo and Loan Programs, the New England AT Exchange and other supportive programs and initiatives.
In 2007 she transferred to the Executive Office of Health and Human Services. In her current position she acts as a liaison with the housing program staff of the EOHHS agencies to the Department of Housing and Community Development and MassHousing in coordinating housing bond funded programs, applications for new federal funding for subsidies prioritized towards people with disabilities transitioning from nursing homes and the development of permanent supportive housing. She worked closely with the PCA Workforce Council and Rewarding Work to develop the on-line PCA Referral Directory and curricula for a PCA orientation course at Bristol Community College. In addition to her housing work her current interagency coordination is in the development of reuse programs for durable medical equipment and assistive technology.
In addition to her work in the independent living movement she and her husband Charlie have raised 2 children, Quiana and Kareem, and are proud grandparents of Victoria.